Shanghai ShangErBo Import & Export Co.,Ltd.
Add: Room B-502, Lane 2250, South Pudong Road, Pudong District, Shanghai, China.
Tel: 86-21 62548619
Fax: 86-21 62548618-216
E-mail: jiajingong@shangerbo.com
Home > Product > Drilling Tools
碳钢孔锯
Carbon Steel Hole Saw
Discription:
This hole saw is used for drilling holes on wood, plastic
Material:
45# Carbon Steel, the surface could be black and painted.
Specification: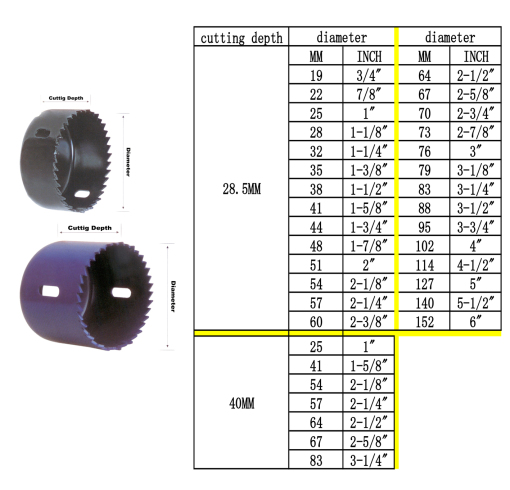 Hole saw are usually sets sales.